Our Employees Fuel Our Business
At Atmos Energy, we strive to have a workforce that reflects the 1,400 unique communities we serve. We believe that the meaningful contributions of a workforce with a variety of skills, talents, backgrounds, and experiences fosters innovation and engagement, supporting our vision of being the safest provider of natural gas services.
60%
of our new hires were minority and women in calendar year 2021
We enhance the knowledge and skills of our employees through training, and we empower them by creating opportunities for meaningful participation and growth.
That is why when someone comes to Atmos Energy, whether for their first job or after many years of experience, it is often the final stop on their career journey. They feel at home in a company that reflects their values and supports their efforts. At the same time, we hire and train new employees in each of our operational areas to learn from seasoned Atmos Energy subject matter experts.
In 2021, people who retired from the company had an average service tenure of 32 years. And, taken as a whole, Atmos Energy has an average employee tenure of 12 years—nearly three times the national average.
12
11
10
9
8
7
6
5
4
3
2
1
0
| | | |
| --- | --- | --- |
| | | |
| Atmos Average Employee Tenure | U.S. Median Employment Tenure | U.S. Utilities Median Employment Tenure |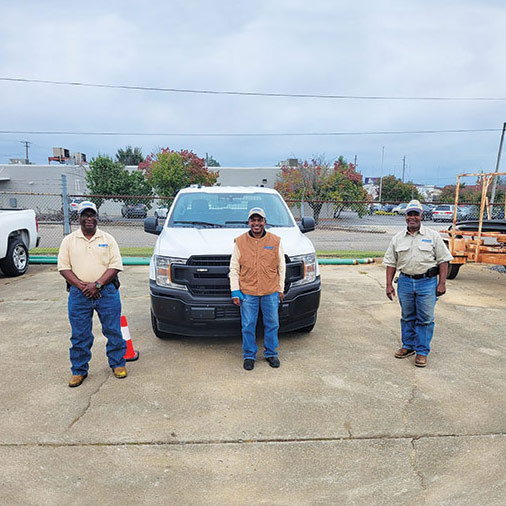 "I am going to miss getting up and going to work for Atmos Energy. The employees are like family here. I would tell any young person looking for a job to seriously consider Atmos Energy. You will not go wrong; they treat their employees with respect."
David M.
"This company sincerely cares for its employees."
George M.
In 2021, Atmos Energy employed 789 individuals in leadership positions (supervisors through senior management). More than a quarter of those positions were held by women and nearly a quarter were held by minorities.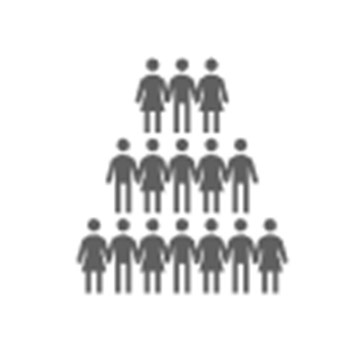 789 employees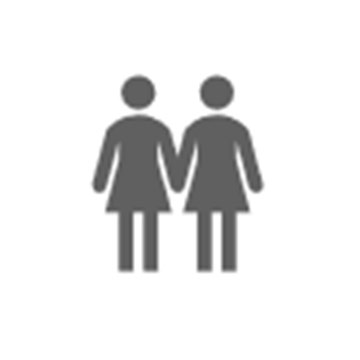 28% women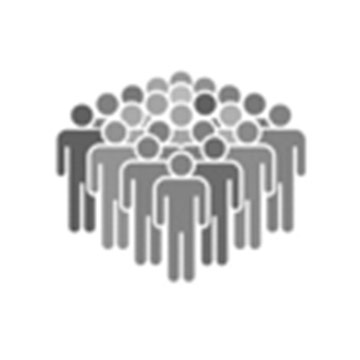 23% minority
Leaders
Black or African American
Native American or Alaska Native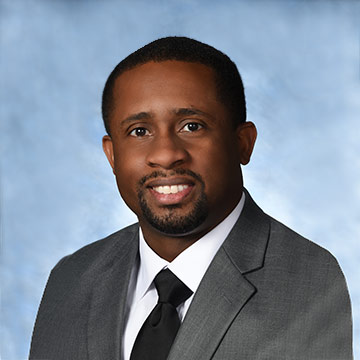 "I began my career with Atmos Energy as a meter reader in the Mid-Tex Division in 1996. I was named president of the Louisiana Division on January 1, 2022. Over the years, I have had the opportunity to use AtmoSpirit Principles in a variety of roles for the company and for the community, including working with the Dallas Regional Chamber, Junior League of Dallas, and African American Museum of Dallas."
Oric Walker, President, Louisiana Division
AtmoSpirit is Atmos Energy's unique culture. Its principles are the beliefs and behaviors we embrace as a company, driving our actions at work, in our communities and at home. Established over twenty years ago, AtmoSpirit is based on five core principles.
Inspire
Trust
Be At
Your Best
Bring Out
the Best
in Others
Make a
Difference
Focus on
the Future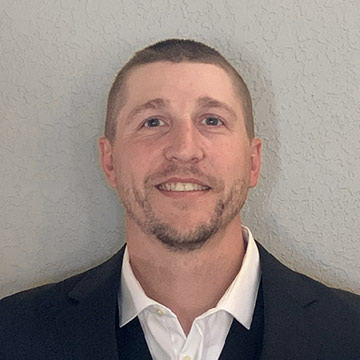 "At Atmos Energy, we treat each other like family, and that's one of the things that I love about this company."
Colter C., Sr. Service Technician, Mid-Tex Division
From their first day of employment until their retirement, employees learn and live AtmoSpirit. When employees understand Atmos Energy's values and how those values impact everything we do, it informs their decisions, actions, and attitudes.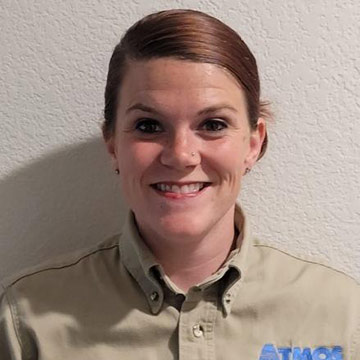 "It's amazing that you can actually just love to go to work and it's not a job. And I feel like that's the difference in working at Atmos Energy. It's not just a job, you enjoy getting up and going to work every day."
Stacey W., Service Technician 1, Mid-Tex Division
AtmoSpirit helps our employees understand the value of diverse life experiences and perspectives, recognize blind spots and biases, and appreciate that inclusive and diverse teams are essential to success.
Atmos Energy's Culture Council sustains and strengthens AtmoSpirit. Comprised of employees from across the enterprise who best exemplify our values, the Culture Council convenes regularly to help monitor employees' health, emotional well-being, and job satisfaction levels. The Culture Council periodically connects with employees and provides them opportunities to share their personal experiences and opinions about working at Atmos Energy.
To learn AtmoSpirit and lay the foundation for their own advancement and personal growth, every new employee attends Atmos Energy Essentials (AEE). AEE introduces new employees to our company's history, the natural gas industry, and AtmoSpirit.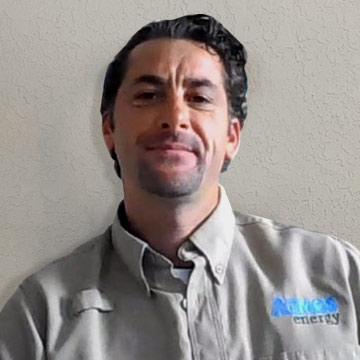 "Atmos Energy's commitment to safety has been clear. I don't think I've gone a day working here where we are not talking about safety. It's pretty cool."
Jon G., Service Technician 1, Colorado/Kansas Division
AEE is facilitated by fellow employees, who have been selected by their leaders based on how well they exemplify AtmoSpirit. AEE facilitators then attend a two-week bootcamp to further their understanding of AtmoSpirit. Over the next year, they lead AEE workshops to internalize and strengthen their understanding of our corporate culture. This learning fosters the innovation and employee engagement that supports our vision of being the safest provider of natural gas services.
63%
of employees in our Educational Assistance program were minority and women in CY2021
Each Atmos Energy field employee is equipped with a 'Learning Path' that outlines the necessary training they need to excel in their role. This Learning Path incorporates technical training that is function-specific as well as health and safety training for every employee. In the weeks following AEE, our classroom instructors deliver job-specific training virtually, while experienced Field Mentors from across our operating divisions facilitate hands-on, in-person training.
The Charles K. Vaughan Center, Atmos Energy's state-of-the-art training facility, hosts training and other events for employees, first responders, community officials, and school groups to promote natural gas safety.
In addition to in-house technical training, the Robert W. Best Educational Assistance program is available to all full-time employees upon being hired. The program provides up to $5,250 in tax-free assistance (the current maximum amount allowable under IRS guidelines) annually for tuition, books, administration, transfer, and related expenses.
159
Employees enrolled in courses in 2021
87%
Employees enrolled in 2021 working toward a degree
394
Employees enrolled in courses since 2017
Bringing Out the Best in Others—one of the five core principles of AtmoSpirit—means finding ways to give employees what they need to be successful and continuously add value. Facilities Maintenance Coordinator Darrell R. has had a long career at Atmos Energy. His resilience and commitment to being at his best has driven him to adapt to new environments, learn new technology, and overcome challenges.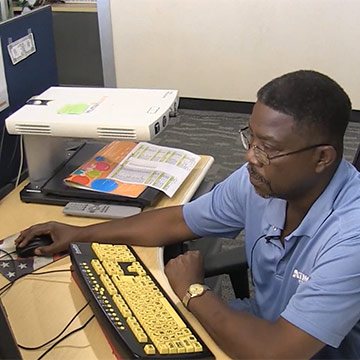 "Atmos Energy has always asked, 'What do you need to do your job?' Early on, they got me set up with an association for people with blindness, who came in and did an assessment and suggested different things that could be provided. Atmos Energy jumped on it and got me what I needed.

I have magnifiers in place, CCTV, and large keyboards. Modern technology has been very helpful at enabling me to do my work." He adds, "When I came in, I could tell it was a caring company, and they would go above and beyond for all employees."
Darrell R., Facilities Maintenance Coordinator
Darrell's responsibilities included adapting to new protocols in fiscal year 2020 and into the present, due to the global coronavirus (COVID-19) pandemic, to help keep his coworkers safe in Atmos Energy facilities. More than 30 years ago, Darrell was diagnosed with macular degeneration, which has reduced his vision over time. When he revealed the condition to supervisors, their response was quick and proactive, helping Darrell to continue to contribute his expertise and his AtmoSpirit.
We actively recruit transitioning military personnel for a wide range of career opportunities. More than 290 veterans and active-duty military team members impact all areas of our company, contributing their leadership, rigorous work ethic, talents, backgrounds, and experiences to help us be the safest provider of natural gas services.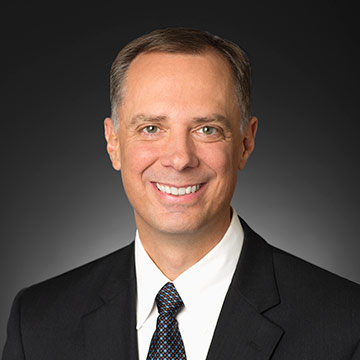 "We partner with local organizations that share our appreciation of the military community to identify, recruit, and hire veteran and military candidates. Investing in our people is vital to our success and helps us best reflect and serve the communities where we live, work, and play."
Matt Robbins, Senior Vice President of Human Resources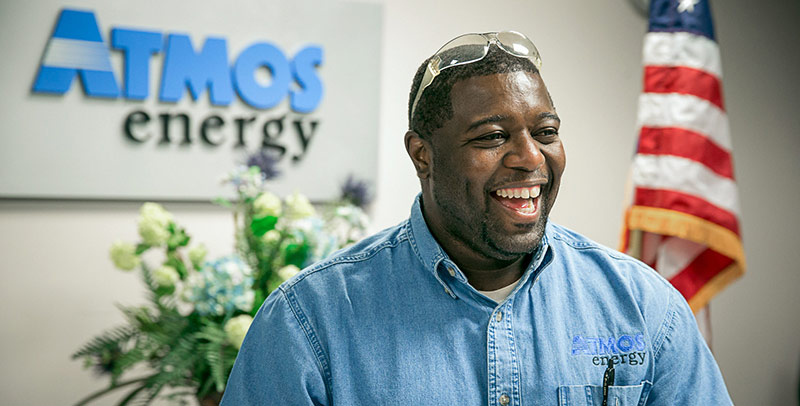 Atmos Energy veterans are executives, engineers, service technicians, construction crew leads, accountants, customer service agents, marketing associates, public affairs managers, human resources team members, instructional technology experts, workforce development creators, security specialists, and operational support team members. Atmos Energy partners with local veteran and military organizations and nonprofits that connect job-seeking veterans, active-duty military, and their spouses to Atmos Energy career opportunities. In addition, Atmos Energy team members serve as mentors in local veteran and military mentorship programs to support their transition to the civilian workforce, provide coaching on vital employment search techniques, and advise on military-to-civilian cultural differences.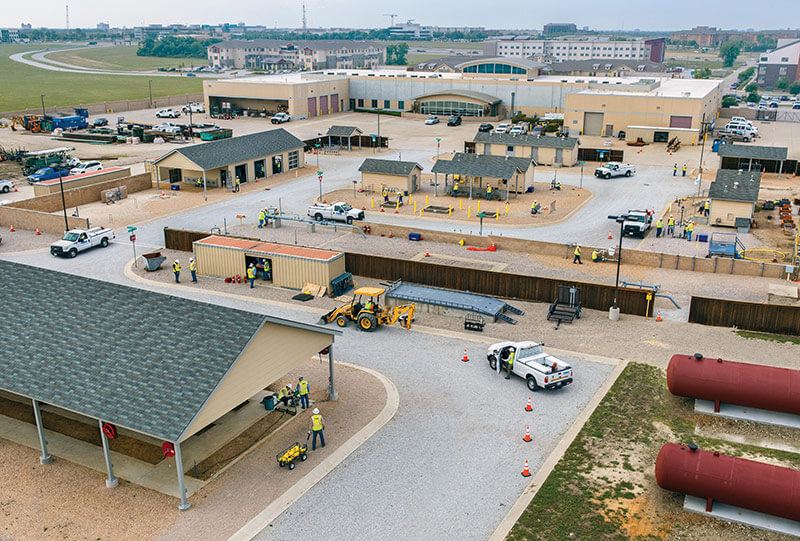 In 2021, we witnessed Atmos Energy employees excel at managing risk and seize opportunities to utilize technology to continue their training, all while maintaining our collaborative culture and keeping our AtmoSpirit strong. Field Mentors regularly attend virtual training sessions to refresh their knowledge, skills, and understanding of AtmoSpirit. We strive to maintain small virtual class sizes to encourage close student-teacher relationships and enrich each student's individual learning experience.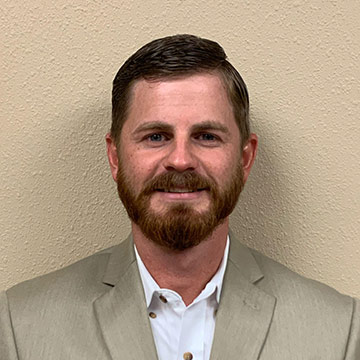 "In my opinion, our company's culture is what drives Atmos Energy. From day one, we are all inspired by the AtmoSpirit Principles that we all learn to follow during our career paths. The adaptation during the pandemic and commitment from our leadership, our instructors, and our mentors shows us just how strong our culture really is at Atmos Energy. "
Collin M., Field Supervisor, Mid-Tex Division
The physical, mental, and financial health of our employees and their families is one of our top priorities, which is why we offer a competitive benefits program that includes matching retirement plan contributions, life insurance, and medical, dental, and vision plans. Additional healthcare services include telemedicine, concierge assistance, a Medical Expert Second Opinion Program, diabetes, hypertension and weight management programs, identity theft protection, and healthcare decision counseling. We also support employee well-being through short-term and long-term disability benefits, workers' compensation, job-protected medical leave, and a return-to-work program. In addition, we sponsor and promote activities that help employees to stay at their best.
In 2021, more than 450 Atmos Energy employees on 61 teams participated in our two-month "Walk Across Texas" challenge. This wellness initiative began two years ago with one team and eight participants. In 2021, the combined total from all 61 teams was 102,419 miles. Each team chose a name, including Couch Potatoes, These Workboots are Made for Walking, Un Da FEETed, and The Walksahachies, to name a few.
We also participate in activities that promote a healthy lifestyle and Fuel Our Safe and Thriving Communities. For example, since 2008, the Atmos Energy Dallas Cycling Team has raised more than $235,000 for the National Multiple Sclerosis (MS) Society of Texas through Bike MS.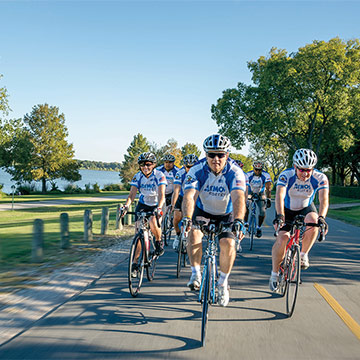 "The entire National MS Society community is beyond humbled by Atmos Energy's continued support of our mission to end MS and support those affected by multiple sclerosis. This visionary support from Atmos Energy fuels the innovative MS research that we invest in and the life changing programs that empower people with MS to live their best lives, which is more critical today than ever before."
Linda Bates, President, National MS Society South Central