Leading With Integrity
Through our strong corporate governance structure and practices, Atmos Energy leadership sets direction, provides accountability, and creates transparency of decision-making tied to our corporate goals. At Atmos Energy, we expect every one of our employees to act with integrity and accountability. We consistently reinforce our ethical standards and principles across our workforce and have adopted key sustainability initiatives.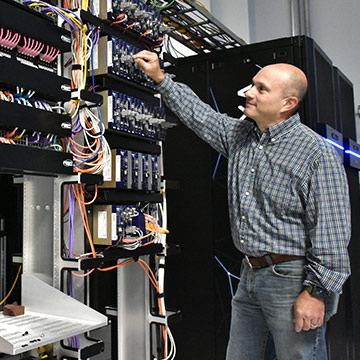 "As Atmos Energy employees, we all know that natural gas is a vital part of a sustainable energy future. I am excited to be part of this great project where we are leading the way to show how natural gas is the right fuel for a cleaner tomorrow. Installing fuel cells aligns with Atmos Energy's corporate responsibility and sustainability priorities. It exemplifies the great work we are doing to reduce our carbon footprint."
Sandy R., Technical Control Systems Manager
Atmos Energy's Code of Conduct outlines our deep commitment to corporate responsibility, employee respect, and our culture. In fiscal year 2021, 100 percent of our active employees completed our annual Code of Conduct Training, keeping our vision in sharp focus and reinforcing how to identify and deal with ethical issues such as conflicts of interest, gifts and entertainment, use of confidential information, fair dealing, protection of corporate assets, and compliance with rules and regulations protecting safety and the environment. This training also covers the importance of utilizing our Compliance Helpline, where to find the number, and where to direct specific questions or comments. Our Compliance Helpline gives employees, contractors, and members of the public an avenue to make suggestions or recommendations, ask questions, and report violations of our Code of Conduct. All submissions to the Compliance Helpline are treated confidentially and any form of retaliation against anyone submitting a concern or recommendation is strictly prohibited. Read more about the Atmos Energy Code of Conduct here.
Board of Directors
Atmos Energy's Board structure is designed to provide independent oversight of corporate management and key issues related to strategy and risk. Our lead director is independent and all standing Board committees are chaired by independent directors. Additionally, independent directors regularly hold executive sessions outside the presence of the chairman, the president and CEO, or any other company employee. Directors serve one-year terms upon election and are reelected to subsequent one-year terms by a shareholder vote at the annual shareholders meeting.
The Nominating and Corporate Governance Committee oversees the company's governance-related matters. It considers and makes recommendations to the Board regarding the nominees to be submitted to the company's shareholders for election at each annual meeting and suitable candidates to fill any vacancies occurring on the Board, with a view to achieving and maintaining balance and diversity on the Board with respect to race, sex, age, geographical location, knowledge, skills, expertise, business experience, and other appropriate measures. We also strive to maintain the right balance of tenure across our Board to bring both historical knowledge and fresh perspectives to our governance approach. Our Board has a balanced mix of new and experienced members, helping to provide a diverse range of viewpoints and backgrounds.
Board Experience
Years Serving
Independent
Diversity
Public Co
Leadership
Public Co
BOD
Industry
Experience
Safety
Regulatory/
Policy
Strategy/
M&A
Finance/
Accounting
J. Kevin Akers
2
Kim R. Cocklin
12
Kelly H. Compton
5
Sean Donohue
3
Rafael G. Garza
5
Richard K. Gordon
20
Nancy K. Quinn
17
Richard A. Sampson
9
Diana J. Walters
3
Frank Yoho
1

Percent

of Board
80%
40%
40%
30%
60%
40%
40%
80%
70%
The practices and committees of Atmos Energy's Board promote strong corporate governance and the long-term sustainability of our company.
Board Practices
Independent lead director
Separation of Board chair and CEO
8 of 10 directors are independent
Annual election of all directors
Regular executive sessions of independent directors
Comprehensive and strategic risk oversight
Annual Board and committee evaluations
Shareholder Matters
Robust shareholder engagement
Annual say-on-pay voting
Majority voting for director elections
No poison pill defense
Board Committees
Audit Committee
Corporate Responsibility, Sustainability, and Safety Committee
Human Resources Committee
Nominating and Corporate Governance Committee
Executive Committee
Other Governance Practices
Executive and director stock ownership guidelines
Clawback policy
Prohibition on hedging or pledging stock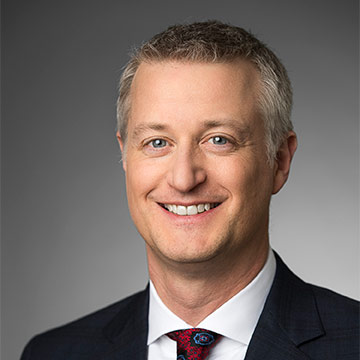 "Atmos Energy's commitment to ethical business practices extends beyond regulatory compliance. It drives the way we operate and informs how we treat employees, customers, and the public."
Chris Forsythe, Senior Vice President and Chief Financial Officer
Atmos Energy Senior Leadership Committees
The Management Committee is comprised of five senior leaders responsible for the execution of company strategy as approved by the Board. The committee meets regularly to actively monitor safety, operational, and financial performance and oversees compliance with policies, procedures, and ethical business practices.
The Risk Management and Compliance Committee (RMCC) is comprised of members from the senior leadership team. This committee, overseen by the Management Committee, is charged with oversight of enterprise-wide risk management across all categories including safety, security, cybersecurity, and ESG risks. The RMCC also has oversight of the Quality Assurance and Management of Change processes.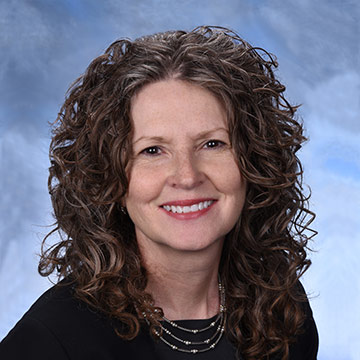 "Atmos Energy's governance is guided by AtmoSpirit principles. These principles provide a strong foundation that supports our work to continually improve and realize our vision of being the safest provider of natural gas services. Our goals and values are communicated throughout the company to provide a clear focus on increasing the effectiveness of our processes and practices."
Karen Hartsfield, Senior Vice President, General Counsel & Corporate Secretary
Atmos Energy continually reinforces our risk-aware culture throughout our company. Our approach to managing risk includes integrated analysis, scenario exercises, and response planning across the enterprise. This work allowed us to excel despite challenging events in 2021, and it is the same approach that will continue to serve us well in the future, for both isolated events and those that require long-term, integrated, coordinated response and management of multifaceted challenges.
Integrated Risk Management
Atmos Energy's enterprise risk management strategy is informed by the Committee of Sponsoring Organizations of the Treadway Commission principles. Beginning in 2006, Atmos Energy began formalizing an enterprise risk framework. Since then, we have actively engaged internal and external experts to identify and assess key business risks through an iterative process. In 2021, we invested in technological infrastructure to support our integrated risk management strategy, keep internal stakeholders involved, and improve documentation and reporting. This work will continue in 2022 to improve and mature our Integrated Risk Management processes and controls.
Cybersecurity
We proactively assess our risk of cyberthreats and adapt quickly to the ever-changing challenges and risks surrounding cybersecurity. Atmos Energy has implemented policies, procedures, and controls to identify, protect, detect, and respond to cyberattacks or acts of online terrorism. We consider cybersecurity threats in our Integrated Risk Management process.
At the Board level, the Audit Committee oversees the company's cybersecurity risks. Our Chief Information Officer provides the Audit Committee regular cybersecurity updates. Atmos Energy's cybersecurity program conforms to the guidelines of the widely used National Institute of Standards and Technology (NIST) Cybersecurity Framework. We focus on corporate information security, industrial control system security, and physical security throughout the program. We actively engage in cybersecurity risk management practices and continually improve procedures and practices to support the safe and reliable delivery of natural gas to our customers. These measures aim to:
Minimize the threat of online risks and vulnerabilities
Improve our collective capability to identify, protect, detect, and respond to incidents
Mitigate the impact of successful cybersecurity incidents
Reduce the risk of disruption from cybersecurity incidents
We apply adaptive process improvements to help us respond to the changing cybersecurity landscape. Our cybersecurity program is governed by the Risk Management & Compliance Committee. We work with third-party cybersecurity experts to enhance our collective capability to monitor, detect, and respond to incidents. As part of our cybersecurity efforts, we maintain collaborative relationships with government officials, law enforcement, and industry peers to stay ahead of trends and potential cyber tactics.
Managing Extreme Weather Events
In Mid-February 2021, record cold temperatures coupled with snow and ice blanketed many of the eight states we serve. For the first time in modern history, a state of emergency was issued in Texas for all 254 counties because of snow, ice, and extreme cold. In the Texas Panhandle, temperatures stayed at or below freezing for nine straight days including three consecutive days of lows in the negatives.
Below-freezing temperatures persisted in Eastern Kansas for 14 consecutive days and in Western Kentucky for 10 straight days. In Middle Tennessee, from February 12-18, the temperature remained below freezing, with a high of only 15 degrees for two days. Northwest Louisiana did not get above freezing for four straight days. From February 14-19, more than 15,000 emergency calls were handled safely, compared to the previous week's 4,000. Despite the challenges posed by these conditions, our pipeline system integrity endured, and service was maintained for virtually all of our human needs customers, thanks to the expert gas supply management and dedicated customer service of our divisional and shared services teams.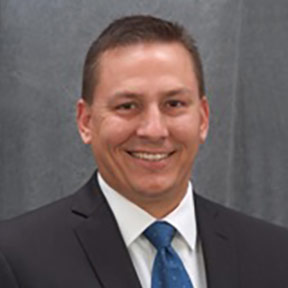 "Employees worked around the clock, making contact with customers to ensure they were safe."
Michael S., Mid-Tex Division Operations Director
Atmos Energy's supply chain strategy focuses on suppliers that share our values and provide high-caliber service, quality, and value-added services. The Supply Chain Management Group's mission is to provide best-value supply chain solutions through innovative insights with a strong focus on customer service and our company's culture. Our core supply chain services include new product approvals, contract review, corporate and operational sourcing, fleet and equipment management, procurement, and management of our small businesses and supplier relationships. All contractors are screened, pre-qualified, and required to provide Atmos Energy with information via a questionnaire that addresses hazard identification and risk assessment, training and awareness, operational controls, and subcontractor management. Atmos Energy utilizes ISNetworld (ISN) to onboard and monitor third-party contractor Health, Safety, and Environment programs, and incident statistics.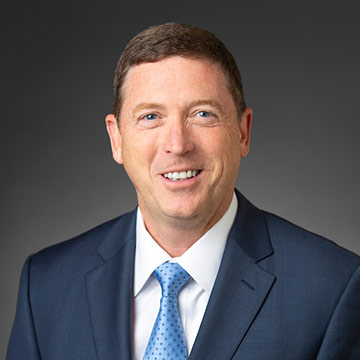 "Atmos Energy procures goods and services from suppliers and contractors consistent with our best-in-value philosophy and with the principles and values which shape our company's culture."
Kevin Akers, President and Chief Executive Officer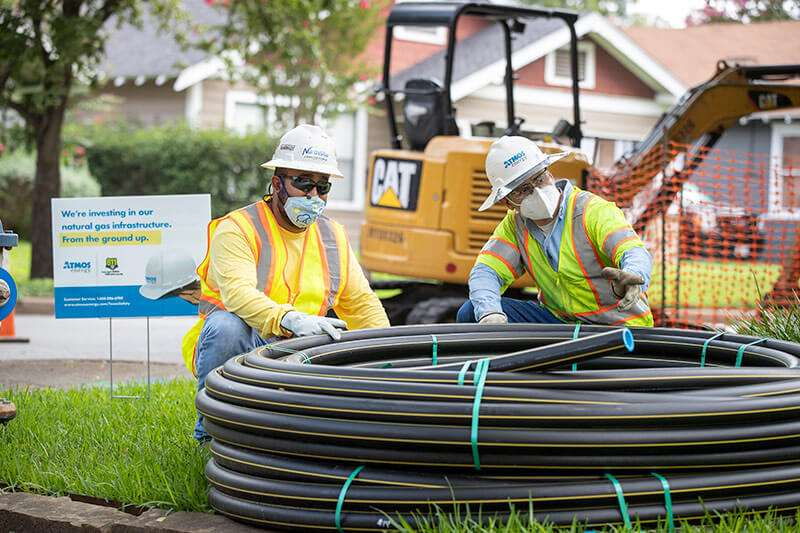 We support local hiring initiatives through our Small Business Administration (SBA) to give local suppliers and contractors the opportunity to work with us. We have spent at least 28 percent of our budget with small and diverse businesses for each of the last three years, and 99 percent of our vendors are headquartered in the United States. All Atmos Energy contractors must complete the diversity and SBA requirements and must submit supporting documentation as part of the vendor registration process.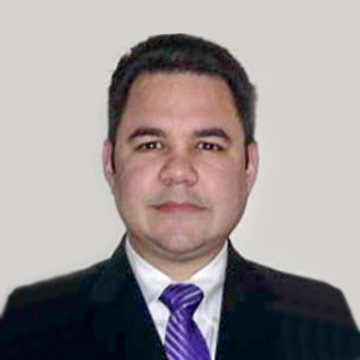 "We have a tradition of supporting small and diverse businesses across the communities we serve. We prioritize using local suppliers and contractors."
Fernando S., Manager, Corporate Sourcing